19 July 2017
The Globally Harmonized System of Classification and Labelling of Chemicals (GHS) is an internationally agreed-upon system which replaces the various classification and labelling standards used in different countries by using consistent criteria on a global level.
This criterion is used in the labels and security data sheets to specify each hazard.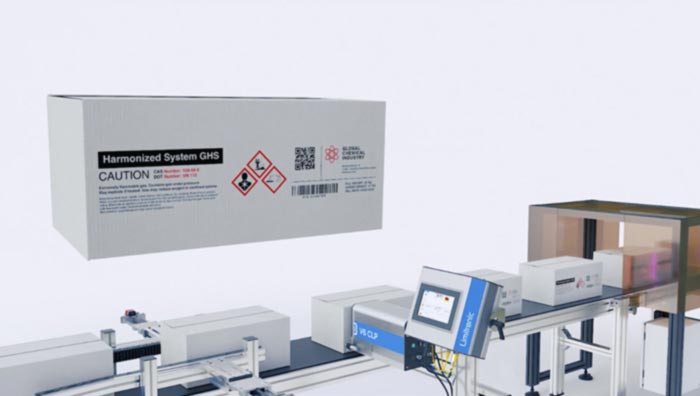 GHS labelling requires the use of standardized hazard pictograms. These pictograms should be printed using two colors: black and red.
High-resolution printers V5 and V6 CLP Lite can print two-color CLP-GHS labels, in-line and directly on secondary packaging white containers. No paper is needed.
Small fonts starting from only 7 dot sizes (1mm) and the use of two simultaneous colors allow proper GHS labelling at in-line production rates.